"What should I do I'm stuck with writing the English proficiency waiver letter?"
When applying for admissions, some students, especially international students, want to waive their English proficiency scores. Luckily, some schools grant the request but on a case-to-case basis. They may allow it under certain circumstances listed on their sites. In general, they grant the English proficiency waiver letter for students that have completed a minimum of 3.0 GPA score in a school where the primary education instructions are in English. To know more about TOEFL waiver request letter, keep reading.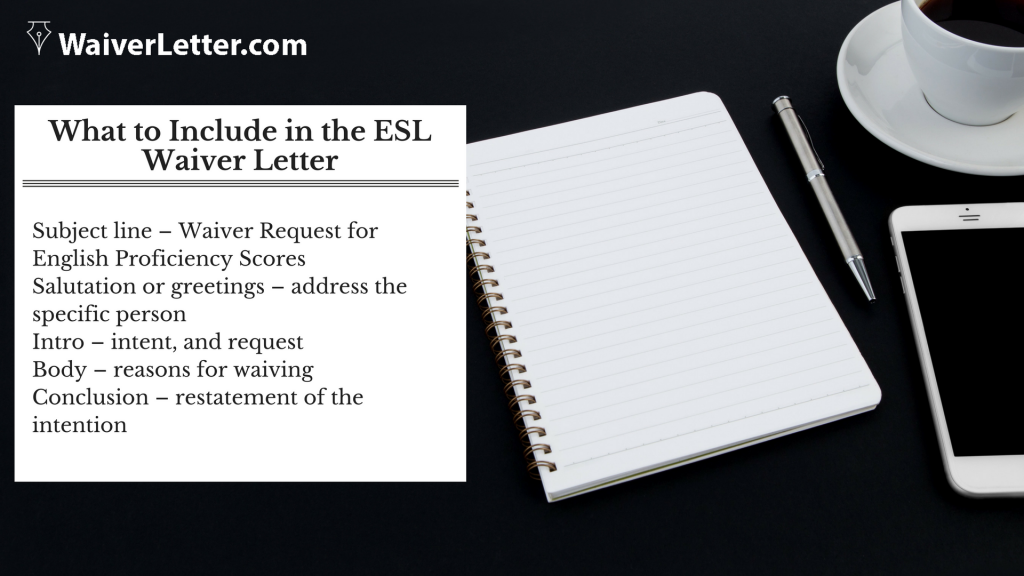 You're not alone. Some students looking to apply to a school requiring an IELTS, TOEFL or TOEIC score are struggling to write the waiver letter. Worry not, though. You can do something by writing a convincing waiver letter, especially if you have a working experience in a US company, organization or institution where the primary language used is English.
Expert Advice on How to Write Waiver for English Competency Test
If you're writing the English skills waiver letter or personal statement waiver letter, you should write using a business letter format. You may also want to check for special forms, which are often published on the official website of the school. Be sure that you address the letter to the specific person, or use "Dear Sir/Madame/Admissions Committee if you are clueless on whom to address the letter.
Write your intent for waiving the English proficiency score and then request for it. State the reasons you think that you can waive the requirement. Write meaty sentences, and don't make a long waiver letter. Be sure to stick to facts. If you're making claims, be sure to illustrate or provide samples. Finally, summarize your intent and write that you're waiting for the reply. Don't forget to thank the reader in the last part.
What to Include in the ESL Waiver Letter
Subject line – Waiver Request for English Proficiency Scores
Salutation or greetings – address the specific person
Intro – intent, and request
Body – reasons for waiving
Conclusion – restatement of the intention
Don't let a poor English test score or non-taking affect your admission chances! Write an impressive waiver letter.
Get help from the pros for topnotch English proficiency waiver letter today!