Writing a Letter of Waiver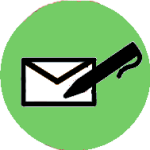 A letter of waiver is a formal document requesting that the letter recipient set aside a certain obligation, right, or requirement that would normally be put into effect. Waiver letters are used in a wide variety of fields such as banking and law as well as many others. Regardless of the industry, the waiver letter format used will be essentially the same.
Our service provides a letter of waiver writing and editing for any purpose you require. The professional writers we use are the best in the business. Every writer we use has:
An advanced degree in their field
Impressive English writing skilld
Extensive experience writing waiver letters
About Our Waiver Letter Writing Company
Our writers come from a wide variety of backgrounds enabling us to provide waiver letter writing from an advanced degree holder in any industry. Whether you have written a letter of waiver that you would like to have edited, or you would like us to write a waiver letter for you, we are well qualified to provide the service you need.
Waiver letter writers. Our waiver letter writers and experts of waiver letter give a proper guarantee of the acceptance of your letter in the first attempt. They also make multiple revisions if the clients want their work to be rechecked.
Waiver letter editors. The editing team is not behind the writers. They also work hard and perform well by sending the well-edited waiver letters to the clients. They prepare the error-free letters within the tight deadlines. They follow the latest rules to make corrections in the letter.
Support representatives. Our support staff is worth to hire due to many reasons. They respond to the numerous queries to keep the people familiar with all the features of our services. You can contact them through email, phone or by sending the instant messages on the webpage. Our team is valuable because it gives many reasons to be hired by you.
Waiver Letter Format Sample
The following is a sample waiver letter format showing how to structure a waiver letter:
Heading: Senders contact information (name, address, phone number), date the letter was written and the contact information of the letter recipient
Salutation: Greeting such as Dear Mr./Ms. Smith
Body:

The first paragraph: Gives the reason for writing the letter (request the waiver of something) and clearly explains exactly what it is that is being requested.
Second paragraph: Provides the reason for requesting the waiver and includes any relevant information that helps support the reason for requesting it.

Conclusion: Thank the letter recipient for their time and consideration.
Signature: Use a complimentary close such as "Sincerely yours", the handwritten signature of the sender, and the senders typed name.
If you aren't familiar with the letter of waiver or are unsure of the best way to write one, our waiver letter writing service is here to help.
Superior Letter of Waiver Writing Services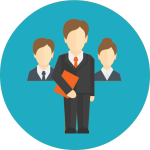 We want to make getting a waiver letter as easy and painless for you as possible. Our first priority is to provide you with a first-rate waiver letter but there are other advantages of using our service including:
Guarantee of complete customer satisfaction and on-time delivery with all letters we provide
Inexpensive rates that are affordable even on a tight budget. Discounts are available
Fast and easy online order and payment process
Around the clock customer support to address any concerns.
For fast, affordable
waiver letter format

writing provided by skilled experts, contact us with all your letter of waiver needs!