Purpose for Writing Waiver Letters
Sometimes there may be an obligation or requirement that you need to fulfill but you would like to be excused from. It may be an entrance exam for applying to a school, a fee that is required for something or a penalty that you have incurred for some reason. Whatever it may be, in many cases you can use waiver letters to request that the requirement be dispensed with.
A letter of waiver is a formal document requesting that the letter recipient forgo a certain obligation, right, or requirement that would otherwise be put into effect. A waiver letter should:
Clearly explain what it is that you are requesting
Provide the reason or reasons why you feel the requirement should be waived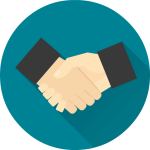 Sending a waiver letter does not guarantee that the recipient will waive the requirement. It is only a request that a requirement be waived. A letter for waiver must convince the letter recipient that you have a valid reason for your request that justifies them granting it. Most people have little experience with writing waiver letters. If you need a letter of waiver, our company provides a waiver letter service that can assist you.
The Best Choice for All of Your Waiver Letter Requirements
There is more than one company out there offering waiver letter writing services but none that can equal the quality of the service we provide. Our professional writers are waiver letter experts. Every writer we use has an advanced degree as well as extensive experience working with waiver letters. The following are just a few of the reasons why we are the best choice for waiver letter writing:
Personalized approach: The waiver letters we provide are completely original and tailored to meet your specific requirements.
Unlimited adjustments: Our writer will revise the letter as many times as necessary until you are completely satisfied at no additional charge
Direct contact with writers: To convey your needs as effectively as possible communicate directly with the writer working on your waiver letter
Friendly and helpful customer support 24/7: We provide live customer support around the clock to address any concerns and questions you may have
Additional Benefits When You Use Our Service
Our goal is complete customer satisfaction for every client that uses our waiver letter writing service. Aside from providing high quality waiver letters written by experts we also offer:
A guarantee of complete customer satisfaction and on time delivery for every letter we provide
Affordable rates that will fit your budget without sacrificing quality
Fast and easy online order and payment process
Complete customer confidentiality
Contact us for high quality waiver letters tailored to meet your specific needs and requirements!