Do you want to write a MCAT waiver letter? If so, you have come to the right post that will share you the tips on how to come up with one. First, let know that the MCAT is developed for medical school admissions, and such is taken by applicants in order that the admissions committee can verify a student's problem solving, knowledge of science principles and concepts and critical thinking skills. Now if you want to write a waiver letter of request, there are some pointers you have to know. Check them out.
MCAT Waiver Writing Tips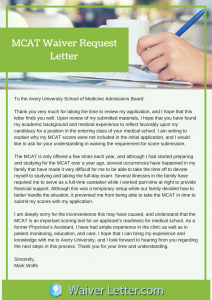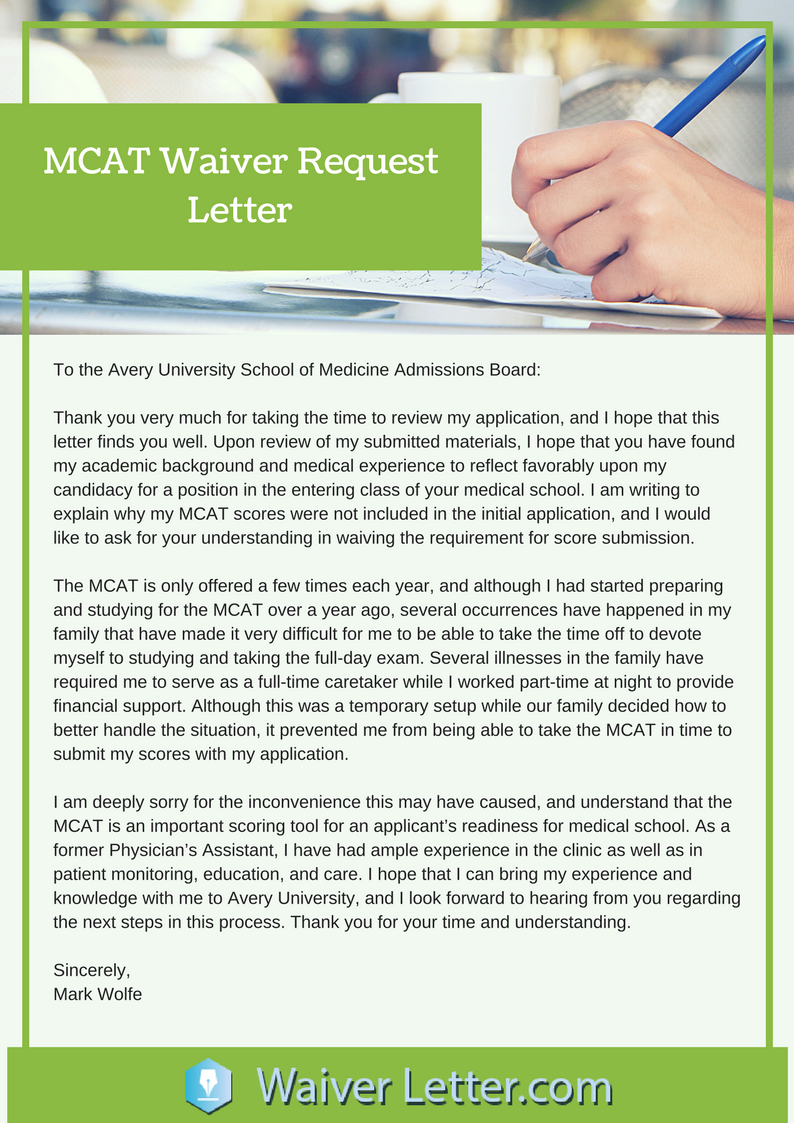 While the admissions committee requires your MCAT scores, even if it is low MCAT, you can waive this requirement if allowed in the institution you are applying to; however, you should know that not all medical schools allow it. And if it allowed, remember that you may need an adequate GPA of an average 3.0 before you can be approved of a waiver. This is not the only condition though because some schools may still not allow it.
In some cases, you can attempt that the MCAT requirement be waived if you are holding a professional doctorate degree from a recognized institution or if you are applying after your master's degree. There are other programs that can allow a MCAT waiver provided that the applicant has received enough results on an exam version over five years old.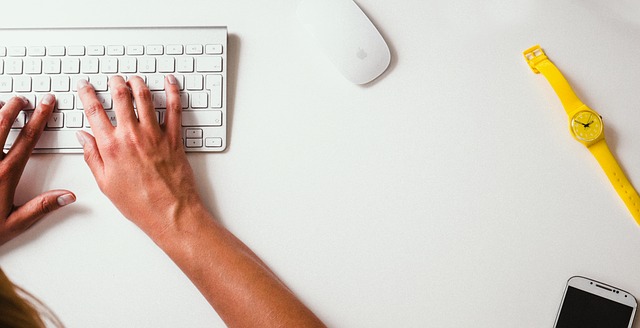 Tips in Writing MCAT Waiver Letter
Detail your professional and academic experience, including research areas and relevant industries where you have worked in the last five years at least, which will help in demonstrating your preparation for graduate study alongside your quantitative and verbal abilities.
The letter must include your waive request form, if needed, together with copies of your official records, resume, certifications and licenses to support professional credentials.
Finally, proofread and edit your letter to ensure it contains no grammar and spelling mistakes.
Tips to write an amazing LSAT waiver letter are finally revealed!
There you have our tips on how to create an effective MCAT waiver letter to submit along with your requirements when applying for a medical school. Keep them in mind and apply them on your letter for the best results.
If you experience any difficulties, we can easily help with your MCAT waiver!