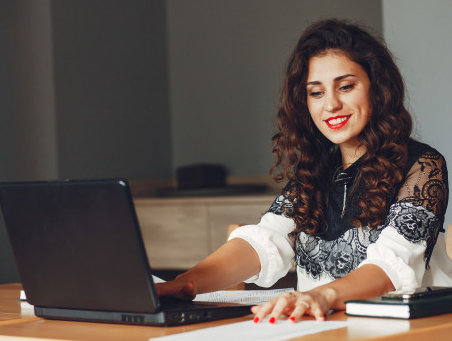 A waiver letter is a written communication where you state that you give up one of your rights or one of your obligations. However, the person or institution you wrote the letter to, should grant you your request. There are different reasons why may need to write a waiver letter. You can write one for school, for your job, to your bank, to your landlord, or travel agency, to name a few.
For example, if your personal circumstances have changed and you no can no longer pay your debt to your bank, you can write them to request to get bank fees waived. Another situation when you may need to write a waiver letter is when you are applying for a college course, and you do not meet all the requirements – writing a GMAT waiver request letter is one example. As you can see, the reasons why you may need a waiver letter are infinite. Thus, ensuring you know how to write a waiver letter, even if you do not need one, is very useful. It can help you on more than one occasion.
When Are You Allowed to Use a Waiver Letter?
Not every applicant is in a position to be able to apply for a waiver and not every program will allow them. Firstly you need to check if the program is even going to consider your waiver request then you need to check the conditions under which they may allow you to apply.
When You May Use a Waiver Letter:
You already hold a higher degree or have very high GPA scores or other academic achievements.
You hold professionally recognized certifications that show your abilities such as a CPA.
You have many years of business experience, most programs require at least 5 sometimes 10 years.
Even if you meet the above requirements and any others that they may specify it is still not a guarantee that you will be granted a waiver. This is why your waiver letter must be very carefully written to ensure that it fully meets their expectations.
What Is Your GMAT Waiver Letter?
The Graduate Management Assessment Test (GMAT) is a computer-based test that is required of students applying for higher degrees such as an MBA. This is a lengthy test that can assess your suitability for your degree program and many courses value students that have achieved high scores. However, some students may not want to take the test for various reasons, such as time or they just don't fare well when taking these forms of tests. For some students it is possible to waive the requirement for the GMAT, however, you will have to apply using a GMAT waiver letter.
What Is Your GRE Waiver Letter?
Many graduate schools will ask for your Graduate Record Examinations (GRE®) as part of their application process. This standardized test helps them to decide if you are a strong candidate depending on your score. With a GRE®, colleges can compare a wide range of students with different academic and career backgrounds. However, you can ask to waive your requirement to present your GRE® score. For this, you will have to write a compelling GRE waiver letter where you explain why you are asking for it, and include evidence so the admission board can grant you the waiver.
What Is English Proficiency Waiver Letter?
If you are a non-native English speaker and you want to study at an English speaking country, your university will ask you to take a specific English language test, like the IELTS® or TOEFL®. But, if you already have the language level they are asking for, you can ask the college to waive the requirement of presenting an English language test score. Writing an English proficiency waiver letter where you include compelling arguments and evidence of your English level can help you with your request. When writing this type of letter, do not forget to revise it thoroughly. Since you are writing to proof your English language level, your letter should be perfect.
Useful Information About Waiver Letter Writing from Our Experts
Excellent Waiver Letter Tips
Type the Date & Skip 2 Lines
Type the Name & Recipient Address
Type a Greeting 2 Lines
Insert a Double Space
Type Your Name 4 Lines Below
Skip 2 Lines
Add a Closing
Describe the Situation
Sign Your Name
Waiver Checklist
Scanned Copies of College Transcripts (Official)
Resume Highlighting Quantitative Achievements (Grades in Coursework and Certifications)
Essay or Request for GMAT Waiver Highlighting Strengths in Quantitative Coursework
Our Experts Know How to Write a Waiver Letter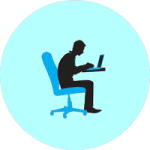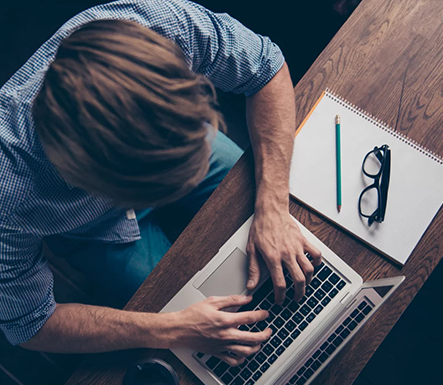 Writing a waiver letter for your GMAT or any other requirement is not something that you would expect any writer to be able to do successfully. The writer has to fully understand the requirements for gaining a waiver and also how the letter needs to be formatted and written to ensure that you get a positive response. This is why we only use higher degree qualified writers that have experience in writing these letters.
They will provide a letter that clearly shows:
Your current role and areas of expertise
Give examples of your leadership skills and team participation
Show how your experience has helped you gain analytical skills that the GMAT tests for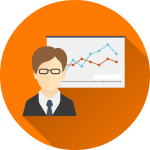 We have an amazing team of professional writers specialized in waiver letters. They have many years of experience writing compelling waiver letters tailored to the client's needs. Thanks to our writer's expertise, we can help you write a waiver letter for any situation you may need it.
We also work with urgent requests so if you need an urgent letter, we can write it for you ASAP. We count with a professional team of skilled writers to deliver high-quality waiver letters. Our professional experts can help you write a perfect waiver letter. Check out some of their characteristics:
Personal approach
Our friendly team will go the extra mile to ensure you are satisfied with your waiver letter. Our team works around the clock, so we are always available for you.
Our writers are specialized in various fields
We will match your order with an expert writer in that area. Thus, if you need to write a legal waiver letter, we will give your order to a professional specialized in that field.
We can provide different services
Besides offering a writing service, we can also provide a professional editing service thanks to our expert editors.
Excellent English language skills
Both, our writers and our editors, are proficient in English and have excellent writing and editing skills.
Reliable and trustworthy
We only work with reliable professionals to ensure you receive your waiver letter on time.
Great attention to detail
Our editors, as well as our writers, have an excellent eye for detail. This helps them polish your waiver letter to ensure it is impeccable.
Many years of experience
Our fantastic writers have plenty of experience writing waiver letters for different situations.
We can help you write different types of waiver letter: GRE, GMAT, English Proficiency waiver letters (IELTS, TOEFL), SAT, LSAT, MCAT, ACT, CLEP waiver letter, and more!
We have specialized academic writers that can assist you in writing a waiver letter for university, college, graduate school, to enroll in an undergraduate course, etc. They can also help you write a perfect GMAT waiver letter if you want to apply for business school. As part of our team, we also have writers specialized in the legal field, medical and healthcare sector, technological area, etc.
Wonder How to Get Your Convincing Waiver Letter? Follow 5 Simple Steps:
We Guarantee Professional Waiver Letters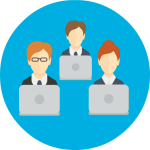 We provide all of our clients with a full satisfaction money back guarantee on all of the writing that we provide so as to ensure that you can order with the confidence that you will get exactly what you need.
What Our Services Guarantee
Waiver Letter Tailored to Your Needs
Personalized Approach
Convenient & Easy Ordering Process
Exceptional Support Around-the-Clock
Flexible Pricing Policy & Tempting Discounts
Get Started
Alva, China
Juliet has been great! Thank You. I really enjoyed your letter, appreciate all your help.
Omar, Saudi Arabia
Many thanks Brynn for this perfectly written letter. This is exactly what I had in mind. Once again thanks for your continued support.
Aida, USA
Thank you so much Mary - very well written! I will take it from here.
We have many years being leaders in the field. Our results and expertise demonstrate why we are the number one service to choose when you need to write a waiver letter. Check out some of our great features and the benefits you will get when working with us:
We offer unlimited revisions
We will work hard to ensure you are happy with your letter, so we provide unlimited amends to make sure you are satisfied.
We can do additional research if it is required
This is to ensure your waiver letter is perfect.
We provide a fair refund policy
We will go the extra mile to make sure you are happy with our work. If you do not like the waiver letter we have written for you, we will give your money back.
We will always deliver your order on time
Our reliable team has never missed a deadline, and you can be sure your letter will be delivered when you requested.
Friendly support team available 24/7
Our support team works around the clock to help you sort out any issues you may encounter when working with us. If you need to contact them, you can send them an email, call them, or use our online chat to talk to them.
So if you want help with your waiver letter writing that you can really trust just contact our experts here today to write your
GMAT waiver letter!