What Is Your GMAT Waiver Letter?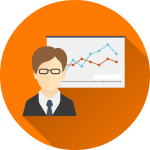 The Graduate Management Assessment Test (GMAT) is a computer-based test that is required of students applying for higher degrees such as an MBA. This is a lengthy test that can assess your suitability for your degree program and many courses value students that have achieved high scores. However, some students may not want to take the test for various reasons, such as time or they just don't fare well when taking these forms of tests. For some students it is possible to waive the requirement for the GMAT, however, you will have to apply using a GMAT waiver letter.
When Are You Allowed to Use a Waiver Letter?
Not every applicant is in a position to be able to apply for a waiver and not every program will allow them. Firstly you need to check if the program is even going to consider your waiver request then you need to check the conditions under which they may allow you to apply. Typically these will be:
You already hold a higher degree or have very high GPA scores or other academic achievements.
You hold professionally recognized certifications that show your abilities such as a CPA.
You have many years of business experience, most programs require at least 5 sometimes 10 years.
Even if you meet the above requirements and any others that they may specify it is still not a guarantee that you will be granted a waiver. This is why your waiver letter must be very carefully written to ensure that it fully meets their expectations.
Our Experts Know How to Write a Waiver Letter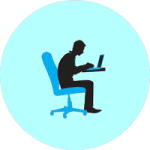 Writing a waiver letter for your GMAT or any other requirement is not something that you would expect any writer to be able to do successfully. The writer has to fully understand the requirements for gaining a waiver and also how the letter needs to be formatted and written to ensure that you get a positive response. This is why we only use higher degree qualified writers that have experience in writing these letters. All of our writers are also native English speakers.
They will provide a letter that clearly shows:
Your current role and areas of expertise
Give examples of your leadership skills and team participation
Show how your experience has helped you gain analytical skills that the GMAT tests for
We Guarantee Professional Waiver Letters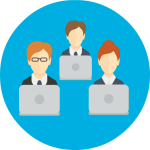 We provide all of our clients with a full satisfaction money back guarantee on all of the writing that we provide so as to ensure that you can order with the confidence that you will get exactly what you need.
Through our professional services you also get all of the following:
24/7 online support and ordering
Highly affordable confidential writing services
A quick turnaround and on time delivery
Error-free writing
Fully original writing free of plagiarism
So if you want help with your waiver letter writing that you can really trust just contact our experts here today to write your GMAT waiver letter!