How to write a liability waiver and what it is
A liability letter is an important writing piece that shows that a person or corporation has relinquished its right. In other terms, it is a contract between a person and a firm or service provider in which the individual releases the institution from liability or duty. This letter is written in a variety of settings and may be required in legal proceedings. As a result, it is critical to write it correctly.
It is difficult to write a liability letter. The letter's content varies depending on the situation, and no one can write it perfectly. The majority of people lack the skills and knowledge of how to write a liability waiver request. Others find the letter's formatting challenging. Furthermore, a liability letter is unlike any other letter. Variations in content complicate matters. Depending on the situation, one may need to utilize technical language, which makes writing your liability letter much more difficult. It must be properly written and signed by relevant authorities and individuals.
Best writing clues to get fee waiver for grad school application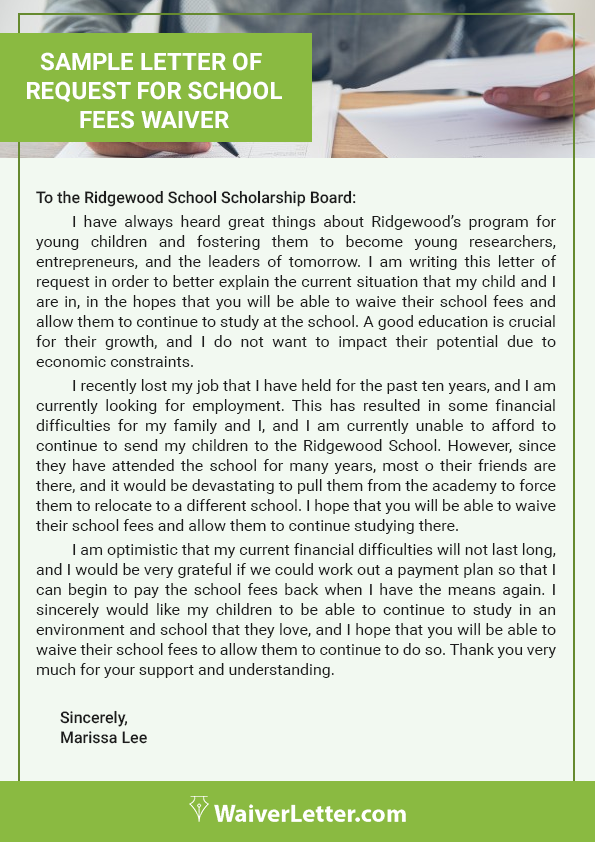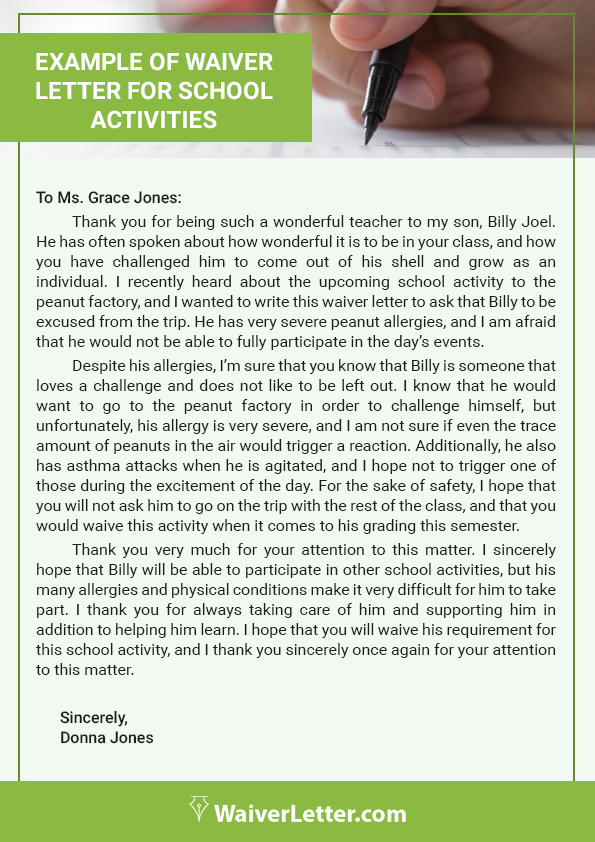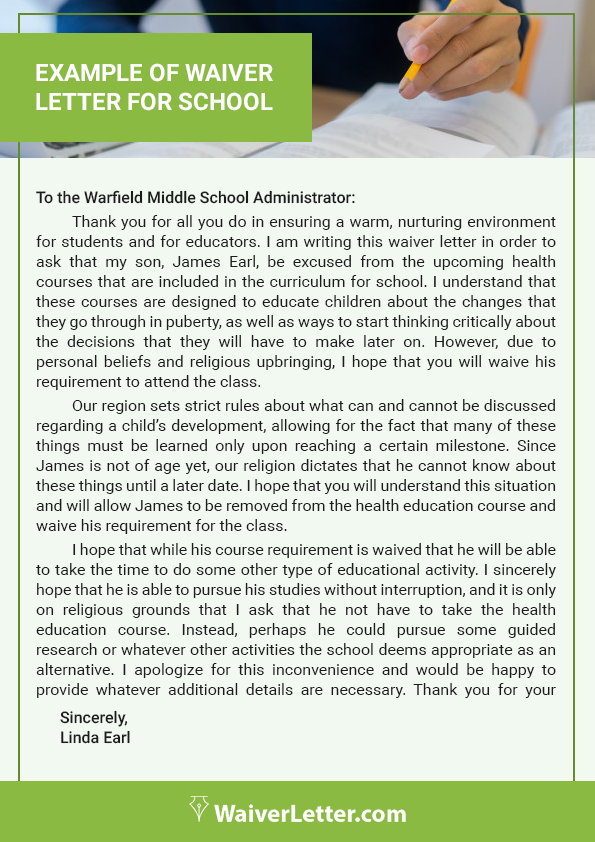 A GRE cost waiver and others should follow a specific format that makes it look much more professional and shows the receiver that you are to be taken seriously. What way do you write a school letter? Although each waiver at school will be written differently, it will still be professional:
Begin with the date.
Skip 2 lines and write the recipient's name, address, salutation.
Skip a line and explain why you need the waiver.
Include a closing phrase after skipping two lines.
Skip four lines, then sign your name.
It will help you write an outstanding waiver letter to your school and ensure your request is granted if you do it.