Our sample of waiver letter
Our works always succeed in quality, and the evidence is right here. Read a waiver letter sample below, and rest assured we do a great job.
Write my letter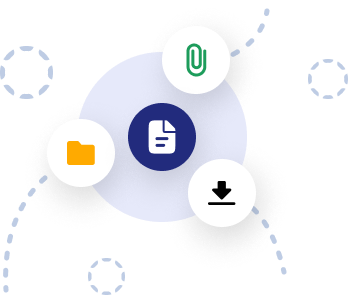 What makes us a great choice
We put customer trust first and do well at the promises we make.


Personalized letter
We write a letter of waiver customized to your case, working from scratch and not using any template texts.


99% success rate
Almost every client gets approval for the waiver, thanks to experts with 5+ years of writing for all kinds of requests.


Money-back and free revisions
Got the order and have anything to fix? Use 14-day free edits or get a refund if there is suddenly no solution.
Write my letter
How we operate
Only three steps stand in your way to a successful letter.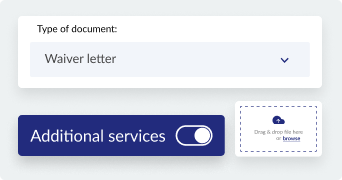 Place an order
Fill out an order form, providing us with your writing requirements, and make a safe payment.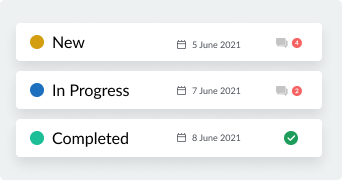 Track the progress
Log in to the Customer Area, where you may see the order stage & chat with your writer privately.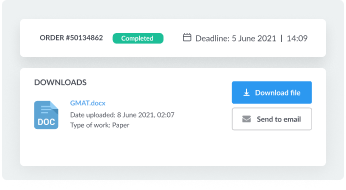 Download the letter
When the order is completed, receive a notice by email and save the file to your computer.
A waiver letter is a formal written statement where you give up, voluntarily, a legal right, claim or privilege. A waiver can also state that people, or a company, do not have to obey a particular rule or law – in this case, the waiver letter will be written by an institution, an organization, or a person. This letter, like CLEP fee waiver, should be written clearly and using formal or official language. Reading a waiver letter sample can help you get a general idea on the language and the format you should use, as well as the points you have to explain.
You may need to write a waiver letter under different circumstances. You may need to write this letter for your job or college or to ask your bank to dismiss a clause, for example. You may also need it in case you are hiring the services of a travel company where you state that the travel agent is not responsible for any tour or flights cancellations. You can read a sample waiver letter for employment to see how it is done. Another reason why you may need to write a waiver letter is when you need to ask your bank to postpone your loan repayment for a while, or if you have children that have to go on a school trip, you may need to sign a waiver stating that the school is not responsible for any injury during the trip.
Waiver Letter Sample as a Guide for Your Waiver Request
In many cases, people who encounter a circumstance requiring a
waiver letter writing
have no prior experience with waiver letters or any idea of how to write one. You can use a waiver letter template to write your own letter and there are many templates available if you check online. Reviewing a waiver letter sample is another way to learn how to structure a letter of waiver, as well as to get some idea of the type of content that should be included. It is also easy to find an example of waiver letter writing online by doing a quick search. If a waiver letter sample doesn't provide the information you need, and you are still unsure how to write a waiver letter, we offer a service that can help.
What Format Should You Use
If you have to write a waiver letter, the best option to ensure it is well-written is to use a letter template. By reading a sample letter of waiver request, you can get an idea of the points you need to cover on your letter. A template is a handy tool that you can use as a guide and use the words or phrases on it that you think will fit into your letter. As for the length of your letter, it should not be too long, but it should be relevant. Try to be concise while including all your main arguments and explanations. When writing a waiver, you should include evidence to support your request – like names, dates, banks statements, medical certificates, etc.
To make sure your message is well delivered, you should use a specific format when writing your note. You can use a simple outline like this one:
Introduction: Here you should briefly state what are you requesting. Explain in one sentence why you are requesting it.
Your request: On the first paragraph of the body, you should elaborate more your request. Briefly state why they should grant it to you.
Arguments/evidence that support your request: In this paragraph, you should indicate that you have enclosed evidence that support or request – like medical certificates, resume, etc. Briefly describe why you have chosen those papers as proof.
Conclusion: Finish writing your waiver letter by thanking the reader for considering your request. Remember to sign it and write your name.
Tips and Suggestions for Writing a Letter of Waiver
The following are some basic tips and suggestions you can use when writing a waiver letter:
Check waiver eligibility.

Some organizations have standard rules they follow regarding eligibility for waivers, and how waiver letters should be submitted. When possible check before writing a waiver letter.

Address the letter of waiver to a specific person.

If you unable to find a name, use a job title. "To whom it may concern" is acceptable, but should only be used as a last resort.

Use a clear concise style of writing

that is easy to understand. Waiver letters are usually brief and limited to two or three paragraphs.

Stick to the facts.

Don't exaggerate the reasons why you require the waiver or dramatize your situation

Include evidence

that supports your reasons for requesting a waiver such as names, dates or anything else that backs up what you say. Provide supporting documentation for statements you make in the letter
Writing Your Winning Waiver Letter with Us!
GMAT Waiver Letter
If you want to enroll in a Graduate Management course you will need to take a Graduate Management Admission Test (GMAT®). The score you get, along with your application, will determine if you get accepted in the course or not. However, if you do not want to take the test, you can write a GMAT waiver letter. Here you will have to write about why you do not want to take the GMAT® and back up your argument with strong evidence. These are some tips you can follow to ensure the admission board grants your request:
Include any evidence that you have the required knowledge to enroll in the course without the need to take the test. This can be proof of your career or evidence that you have already course a master's degree.
Use formal language when writing your letter, and remember to proofread it before sending it.
Read a GMAT waiver sample letter and use it as a guide to write yours.

GRE Waiver Letter
Many graduate schools will ask you to take a standardized test when applying for Graduate Schools. A Graduate Record Examination (GRE®) will measure your general knowledge on the course you want to enroll. But, if you are a recent graduate and have evidence of your knowledge on the topic, you can ask for a waiver. To do it, you will need strong proof that supports your arguments as this is only granted in special occasions. You can read some GRE waiver letter examples to see how you should write yours. Remember that when writing your waiver letter, you will need to:
Include evidence to support your request.
Write it using formal language.
Proofread your letter before sending it.
GPA Waiver Letter
Your Graduate Point Average (GPA®) will determine if you are a strong candidate to enroll in a particular course. It is calculated by your average grades from your degree. But, if you have low grades, you can always write a GPA waiver letter. When writing it, you will need to explain why you want to waive your GPA and include evidence to support your request. Here are some tips you could use to write yours:
Briefly describe why you want to waive your GPA.
Include anything that may support your request like health certificates, explanation of personal crisis or anything else that may have lowered your grades.
Write your letter in formal language and revise it once you are finished

.
English Proficiency Waiver Letter
If you want to enroll in a course and English is not your native language, you will need to provide evidence of your English level. If you do not want to take a test, because you are highly proficient in English, you can write a TOEFL waiver request letter. You can take a look at an English proficiency waiver letter sample to see the format you need to follow. When writing a waiver letter, you will have to explain why do you do not want to take the test. As general advice, besides reading an English waiver letter sample, follow these simple tips:
Look for a TOEFL waiver letter sample if you do not want to include your results or take the test, to see what you need to include.
Proofread and edit your letter. Since you will be writing to proof your English level, you will have to write an impeccable one.

MCAT Waiver Letter
If you are a medical college applicant, and you do not want to submit your test results, you will have to write an MCAT waiver letter. Before doing it, read a prerequisite waiver letter example and use it as a guide. In your letter, you will have to include an explanation as to why your academic and career background will help you have an outstanding performance on your degree. When writing your letter, remember:
Briefly describe your request and its explanation.
Do not forget to include copies to support your request.
Remind to proofread your letter.
Our Waiver Letter Writing Service
We offer waiver letter writing services for any purpose. Our professional writers are native English speakers with advanced degrees and experience working with waiver letters. Benefits of using our service include:
These are the services we offer. Take a look at them:
Writing: Our writing service is carried out by expert writers. We work with professional writers that have plenty of experience writing waiver letters. They know how to write one using adequate language and understand what evidence you should include in your letter. Their expertise will help you through the process.
Editing: Our expert editors have great attention to detail and excellent editing skills. They will revise your waiver letter as many times as needed until they are sure it is perfect. Our editing service can help you hand in a perfect waiver letter.
JUST LOOK HOW IT'S EASY TO GET AN EFFECTIVE WAIVER LETTER
A Few More Things About Our Spectacular Waiver Letter Writing Service