What Is a Liability Waiver, and How Is It Used?
This letter is a legal document informing the party that buys certain products or uses services about possible financial or physical risks for the client. At the same time, it releases the party that sells these goods or provides services from potential claims if such risks occur. A properly written and executed liability waiver letter is a smart solution for anyone providing a service that may result in unreasonable claims or lawsuits. Liability waiver forms for letters are most commonly used in the travel business, car rental business, hazardous tool rental business, and extreme entertainment services.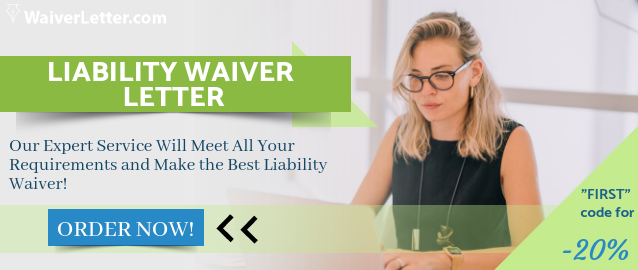 Is It Necessary to Have a Waiver of Liability?
A liability waiver letter is essential if you provide services or sell goods involving a risk of physical harm. Although your business may operate under all the rules, and you will comply with all the necessary safety requirements, it is not 100% protection against unforeseen situations. It also does not mean that thanks to this letter, you can completely protect yourself from legal claims in unexpected problems. Still, the waiver of liability letter signed by your client will help you to avoid many unjustified claims, keep the material savings of the company and protect your business from reputational risks.