Waiverletter.com Reviews: Some of the Many Success Stories
Interested in what people think about us? Let's satisfy your curiosity. Read testimonials from our clients and be confident in our proficiency.




Get started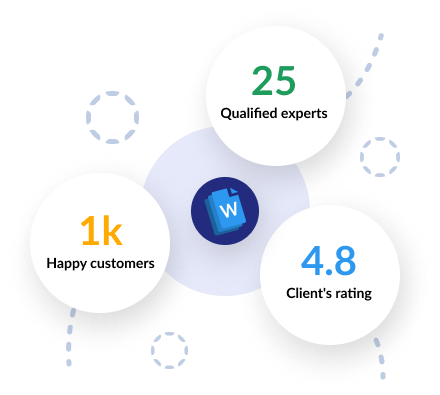 Ordered gmat waiver letter here. Well I must say this service is excellent. Writer met all my instructions. No mistakes at all. And I got my letter on time. Thank you. Hope to get into college without gmat score.
Letter is nice. Many thanks! Gonna recommend this to my friends.
Thank my writer for a good waiver letter. This is very very convincing, and I didn't notice any mistakes. No IELTS for me now :)
The letter is alright. Thanks for help
Used this website on my friend's recommendation, and I don't regret it. Letter is fine. Writer included all the details I shared. And I got it in two days just as I needed. Thanks!
Everything was OK. Just a few formatting mistakes. But writer removed them quickly
This website turned out to be reliable. I got a well written letter on time. Thanks for your professionalism.
Wow! Letter is awesome. I'm more than satisfied.
My writer did a good job. I got a letter without delays. Thought I would be able to choose the writer myself. But let it be
Well done. Writer made everything I wanted. And grammar is okay. Nothing to complain about:)
Not bad. Letter is clear, well formatted, and there are no problems. Thanx
I used one website before but that was a scam. This service proved worthy of trust. I like the way letter is written, and I got it by the deadline.
Expected more. But I'm fine with the result.
I am new to this. Ordering a letter online seemed like a bad idea. But I'm happy I tried it. The letter is brilliant. Hope to get US citizenship without paying all those fees...
The writer explained why my GMAT is low, that's fine. But it'd be better you worked 24/7.
I've been long looking for a good writing service. Then this website came along. I got awesome waiver letter here.
Letter is fairly good. No corrections needed.
I needed a waiver letter urgently, and this website helped a lot. And I like how the writer included my information in it. Nice job!
Luckily I didn't pay too much. Thanks for the timely delivery
Wasn't sure if this would be safe. But I talked with my writer anonymously. And I didn't have to share any info that had nothing to do with my letter.
Got a decent letter. And price wasn't too high.
Just what I needed. The letter sounds strong and has no grammar issues. Btw the writer sent it to me 5 hours before the deadline. Thanks!
Wasn't sure the price is final. I got a good letter for a reasonable price. No extra fees.
I'm glad that I ordered a letter here. It's amazing
Many thanks to my writer Bill. He perfectly edited my letter after I added some instructions and answered my messages quickly.
My writer helped me so much... I got a nice letter here, and guess what? Admissions board allowed me to apply without GMAT grade.
My expert wrote a letter in a way I would do it myself. I like it ;)
Thanks for a quality waiver letter. My writer did her best elaborating on all the reasons and saving my lazy self. Hope I won't finally need to submit my low GPA.
Got a compelling waiver letter. No issues. Thank you